Such a good relationship were they have 🙂
JYJ3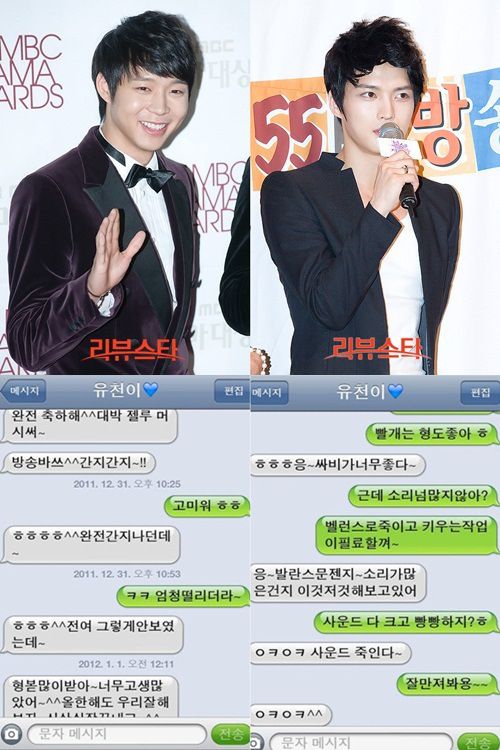 JYJ Kim Jaejoong revealed the content of his text messages with Park Yoochun.
In the afternoon of Feb 16, Kim Jaejoong posted the photos captured from the messages he has sent and received from Park Yoochun and wrote, "Our common conversation, our boring conversation."
In the photos, there are the warm conversions of Kim Jaejoong and Park Yoochun. They were talking about music and encouraging each other in music monitoring. Especially, in Kim Jaejoong's contact list, Park Yoochun is affectionately named 'Yoochunie♡', which attracted much attention. In addition, Kim Jaejoong and Park Yoochun's cute way of texting is impressive. 
View original post 54 more words